Ranch Photos / Accomplishments
Future KM Cattleman, Colby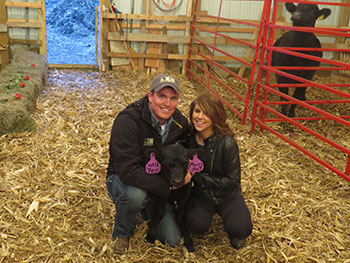 Kyle proposing to Kylie in the calving barn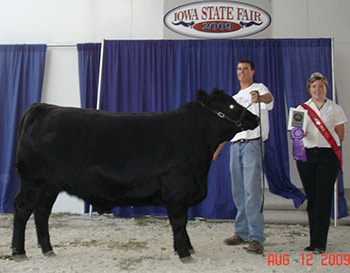 Kyle's 2009 IA State Fair Champion FFA Performance Steer -A Queen May Purebred Angus CAB Prime Steer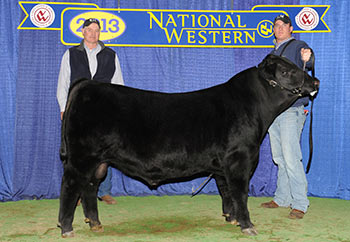 KM RB Top Product 818-2818 son of KM Queen May 818 donor cow. Interest selling to Green Mountain Angus Ranch, Rygate, MT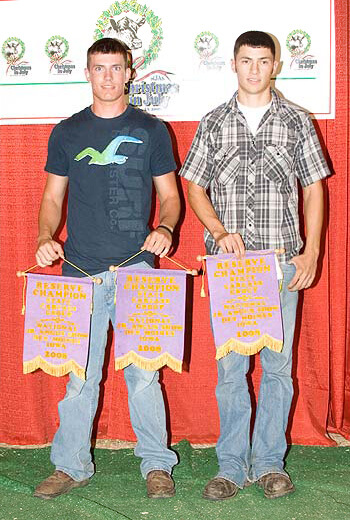 Kyle on left -2008 National Jr Angus Show Reserve Champion State Carcass Group of Steers.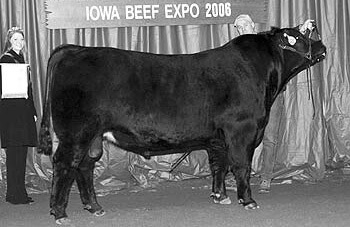 KM Deep Freeze - 2006 Iowa Beef Expo Reserve Junior Champion Bull, maternal brother to Krush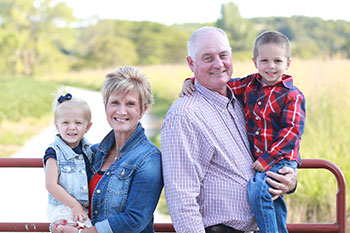 Tenley, grandma, Papa, Colby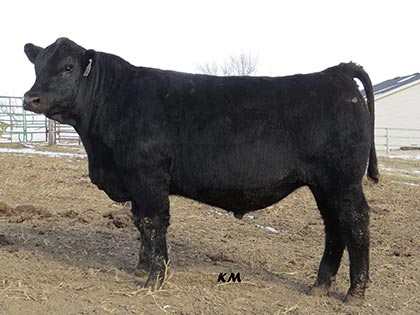 KM Banjo 302, Broken Bow X SCR Pamela Pride 80786.
Sold to Kraye Angus Ranch, Mullen, NE.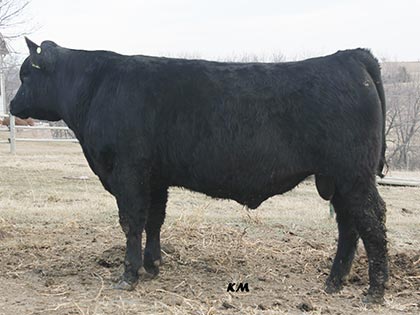 KM Cashier 318, Barstow Cash X Summitcrest Princess 0P12.
Sold to Wagonhammer Agnus Ranch, Albion, NE.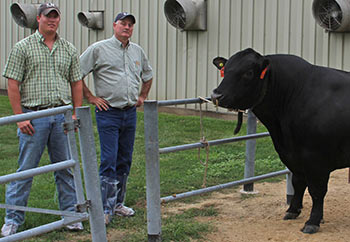 Broken Bow and the Guys at ABS Global bull stud in WI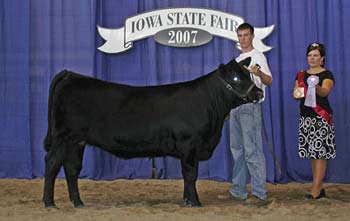 Reserve Champion FFA Heifer 2007 Iowa State Fair KM Total Queen May 666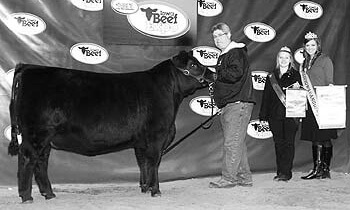 Swenson Queen May 1110 - 2011 Iowa Beef Expo Res. Grand Champion Female dam was purchased from KM as the Top Selling Bred Heifer 2007 Midwest Connections Sale.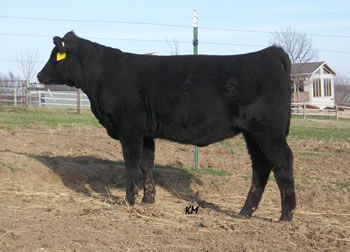 KM Princess 220 - Broken Bow's first daughter at 5 months.