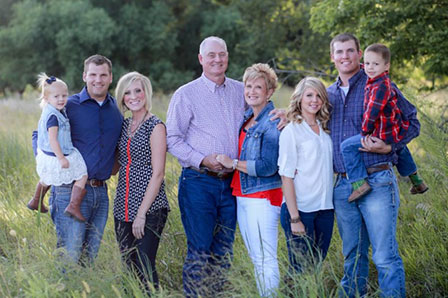 Welcome
Breeding to MEAT the needs of the industry with a balance of the economically important traits!
Progressive Reg. Angus breeding program since 1964
Trouble-free Value-based Genetics
Business with Integrity- Trust in GOD
SW of Coon Rapids one-half mile on N46
Our cow herd works for us, we don't work for them! They are required to be an efficient forage harvester in a non-pampered working environment raising a quality calf without creep feed. For 50 years, the traits bred into this herd have included fertility, calving ease, mothering ability, udder quality, longevity, disposition, health, efficiency, growth, and carcass quality. We strive to be trouble-free, low-input, high profit breeders of quality seedstock with integrity.
---
Donor dam of Lot 23 NWSS Foundation Female Sale - January 18th, 2019

2019 Km Cattle Co. TopCut Sale Bid-Off;
Closing day- Saturday Feb. 16th; Closing time - 2:00pm
---
Blog Posts
Received the 50 year Historic Angus Herd Award in 2014
---
KM Breeding Services
Learn more about our custom artificial insemination breeding service.
---
Sign Up!
KM Cattle Newsletter
Subscribe now